About Fondasec
---
We're homeowners too!
We know your home is where family gathers, where you sleep and eat, get energized for your day, where you find comfort, relax and unwind.
Fixing up your home can be exciting! You may be building an extension or garage – or undertaking renovations to improve your space and increase the value of your long-term investment.
The process can also be disruptive to your every-day, and we know how stressful it can be when dealing with issues like water infiltration or cracks in the foundation of your home.
That's why we aim to go above and beyond with exceptional service and attention to the details we know matter to you!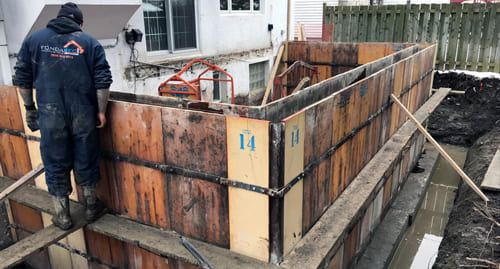 "My wife and I spent a very challenging winter and spring dealing with water infiltration into our basement. Late-spring and summer were equally frustrating trying to find a contractor to remedy the water drainage issues which caused our problems. After only a 5 minute conversation with Tony, I knew that I had found the right person. Less than 3 weeks later, the work was completed while others were still promising to get back to me soon".
Tony and his excellent 2-man crew executed the work logically, methodically and professionally. Five "stars", Tony."
Brian Down, Pierrefonds, QC.