Foundation Services
---
Water can enter your home at any point where there is an opening in the foundation including cracks in the walls, floors and around pipes.
No matter where you find it, it needs professional attention.
We offer a full range of services and specialize in:
Foundation Crack Repairs & Injections
French Drains
Waterproofing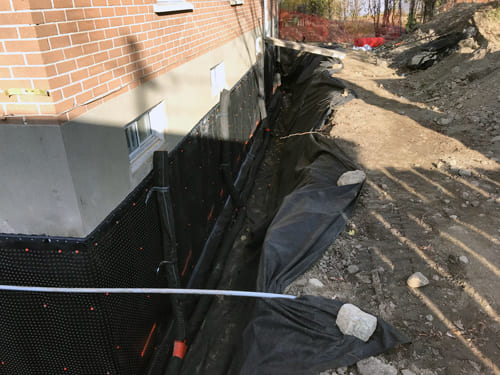 Foundation Crack Repairs & Injections
---
A cracked wall or floor is an invitation for moisture, leaks, mold and unpleasant odors to seep through.
Even small cracks can be a problem if they leak groundwater into your basement or crawl space.
Solutions include polyurethane injections and waterproofing.
French Drains
---
Prevention is a definite key in keeping your home or commercial property safe from potential flooding.
French drains and sump pumps are recommended solutions to redirect water and relieve ground water pressure.
Whatever your needs, we can install or repair your interior or exterior French drains!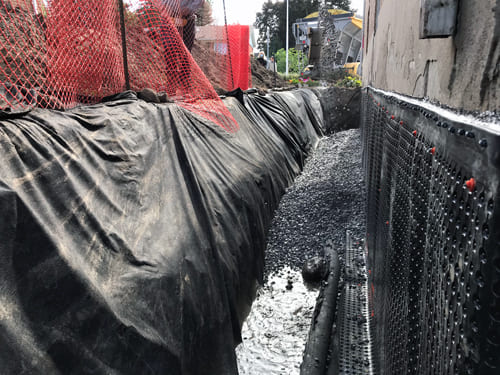 Waterproofing
---
We use the most effective products on the market to control groundwater, rainwater and surface water from penetrating your foundation walls.
Any damage already caused by water infiltration can be repaired by excavating and waterproofing the exterior foundation walls.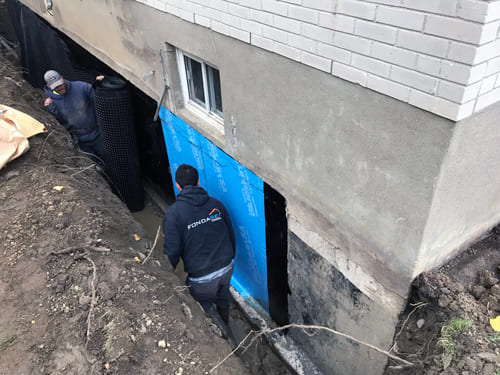 Don't let this happen to you…
---
Uh oh! Mushrooms taste great on pizza, but they certainly don't belong in your walls!
Moisture, humidity and dampness can be prevented and rectified with the help of Fondasec.
Taking preventative measures can save you from bigger troubles ahead.
Let Fondasec conduct a property analysis and recommend solutions; sometimes they can be as simple as moving gutter downspouts or correcting the slope of your lawn.
Excavation
---
Adding a home extension? Want to redo your garage or basement floor? From residential to commercial projects, Fondasec has the equipment and expertise for every excavation job.
Our services also include concrete breaking, trenching and site clean up.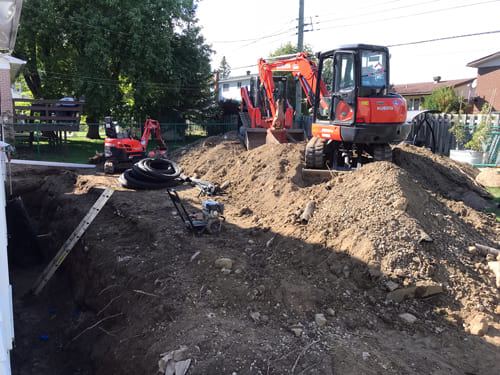 Basement & Garage Floors
---
Having a good concrete base is critical. When a concrete floor is starting to crack or crumble, it can cause many problems such as unwanted moisture and humidity.
Let Fondasec help by recommending a solution that works for you and your budget and one that will last for many years to come.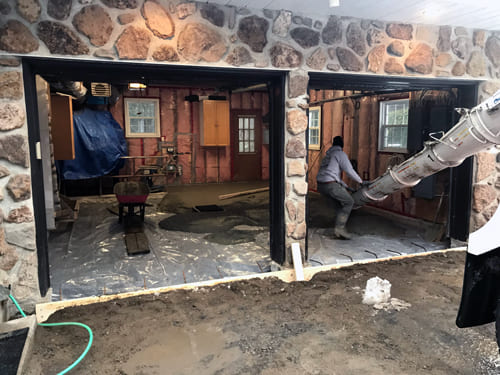 Demolition
---
We offer partial or total demolition in residential and commercial environments and we evaluate each site to identify the specific challenges and propose tailor-made solutions.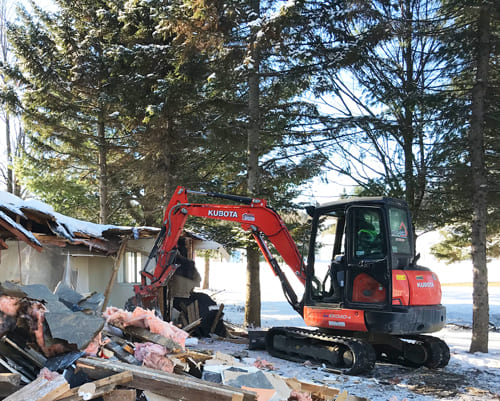 "A great job! Very neat and clean and the attention to detail was amazing! Would definitely recommend."
Richard Taylor, DDO, QC.